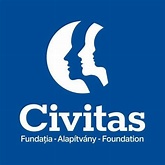 "Community" is the concept around which our work revolves. We constantly dedicate time and energy to build innovative solutions in the fields of social economy and entrepreneurship and transferring knowledge in the benefit of local communities. The Civitas Foundation for Civil Society is, and will remain, an organisation dedicated to sustainable development programs.
Our organisational structure is represented by to regional offices, located in the North-West and Center development regions of Romania, respectively in the cities of Cluj-Napoca and Odorheiu Secuiesc. Therefore, the projects and initiatives belonging to Civitas are mostly, but not exclusively, implemented in Transylvania. Together with our partners we run a significant number of national and international projects.
Our programs and projects belong to the field of local and regional development, and our four sub-fields Community development and good governance, Social economy and entrepreneurship, Civil society empowerment and Rural economic development.